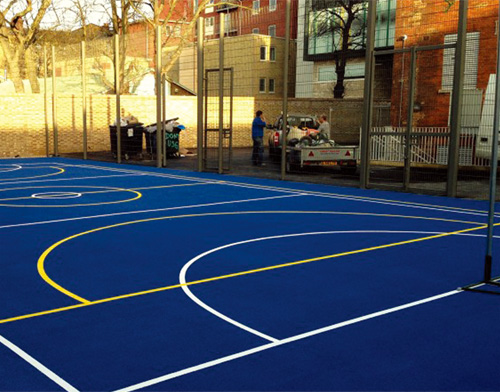 The Advantages of Flystep Rubber Court Floor
All-weather anti-skid protection: The main material is natural rubber, which impower it has been able to provide terrific surface friction, better than other materials. Unique water droplets patterns provides excellent anti-skid protection no matter indoor or outdoor sunny or rainy, to ensure the safety of the user's movement.
Outstanding production crafts: Continuous separate foam bubbles evenly distributed in the bottom layer, constitute a uniform micro-cushion layer.
Excellent cushion protection: Bottom layer provides the best impact absorption and rapid energy feedback in the movement, not only provides the maximum degree of protection of athletes, but also a better sports experience.
Eco-friendly and environmental. The court floor is green sports surface material. After rigorous testing, its heavy metal content, volatile organic compounds and other indicators can meet the requirements of international environmental protection standards.
Durable: Outdoor normal use, life of up to 10 years; indoor normal use, life up to 20 years
Easy installation: Use the adhesive to lay the court floor on the foundation.
No maintance.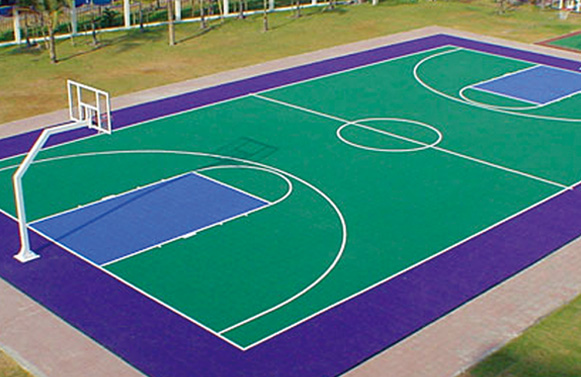 Construction Precautions of Rubber Court Floor
The site temperature should not be less than 10℃, the relative humidity should not be greater than 80%.
The surface temperature should not be less than 10°C or above 60 °C.
Should not be carried out in the rainy or foggy weather.
Surface water content should not be over 3% in the foundation.
The repairing should be finished in the uneven places before construction.
Dust, garbage, debris, grease, etc. need to be completely clean on the asphalt.
The Construction Process of Rubber Court Floor
1.Before installation, uneven places require the repairing with PU mixture. Dust, garbage, debris, grease, etc. need to be completely clean on the asphalt foundation. Acceptance by the school or architect before construction.
2.Firstly, place a sufficient amount of adhesive evenly on the floor by tools, then pave rubber floor on it.
3.The builder checks to determine whether the edges of the tops are tightly bonded to each other and flattened
4.Place the adhesives evenly on the edges of joining place, join with two rolls, check and wipe off the glue of excessive use and overflow.
5.After the completion of the surface layer, put brick or sandbags and other heavy weight on them(especially to increase the weight in joining places).
6.After complete the paving of rubber rolls, clear the sites, professional surveyors will make the positioning line measurement, then begin the lines marking.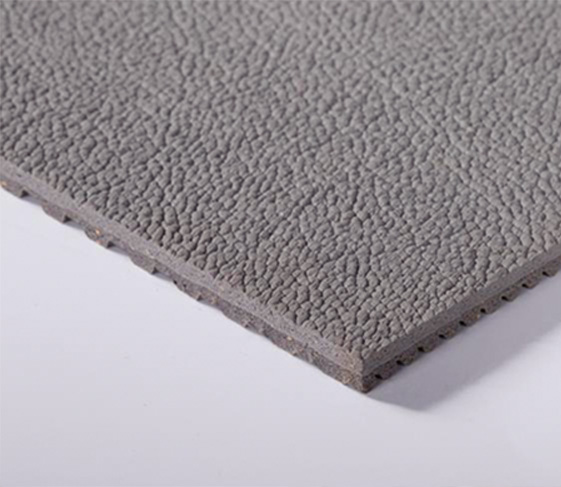 Structure
Materal:
Natural rubber, synthetic rubber and eco-friendly addition agent
Structure:
Surface layer is High density wear layer
Bottom layer is Microporous foam elastic layer
Surface layer and the bottom of one-time production molding
Specifications:
thickness 3 — 9mm
Width 1.2 — 1.3m